LEARN HOW TO SCALE YOUR BUSINESS WITHOUT HIRING MORE PEOPLE
Imagine ramping up productivity to meet growing business demands but without increasing your headcount! This is possible with a strategically implemented robotic process automation (RPA) project.
There are many reasons why robotic process automation (RPA) is growing faster than any other technology sector right now, not least the fact that RPA is super fast to deploy meaning that software robots can be configured to execute routine tasks much faster and more accurately than any human worker.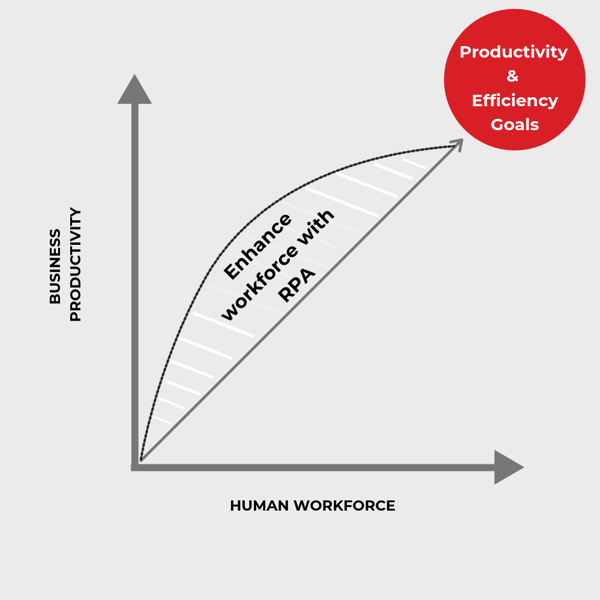 Once the RPA solution has been deployed and refined, it can be scaled up or down to create an agile digital labour force that can work 24/7. These and other factors all contribute to this technology's rapid ROI and enable organisations to get the best from their people by refocusing their skills to higher value tasks.
Now learn how to scale your business without hiring more people...